28 May

Replacement speaker links are a significant upgrade

Given recent additions to my system, I do not expect to be making any major changes to any of the main system components for quite a while. I am interested, however, in exploring other upgrades to see if I can improve and optimise the quality and musical enjoyment of the system I already have. This has led to many discussions with Ross and Pete at Acoustica who are always happy to advise and help. These discussions led to Acoustica lending me the Chord Sarum T speaker links featured in this blog.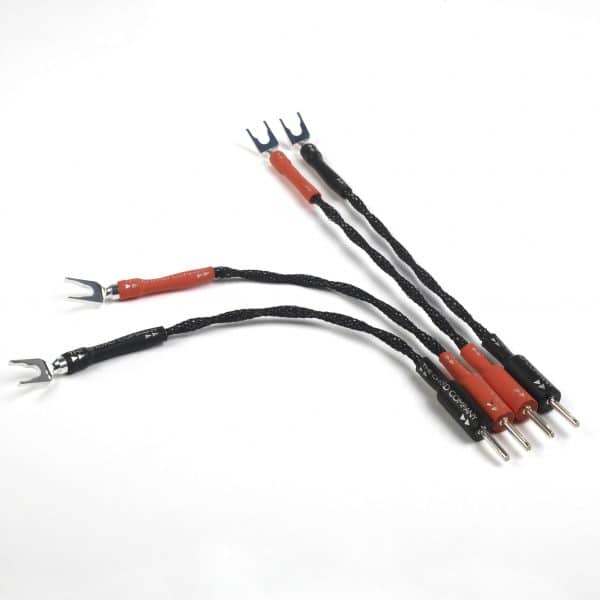 The Chord literature describes the Sarum T speaker links as "more than just the final link for a system full of Sarum cables. They are an easy way of getting the last ounce of performance from any high-resolution speaker system, regardless of the speaker cable you're using".
I have had my current loudspeakers, Audiovector R3 Arretés, just over a year, having upgraded from some Audiovector SR3 Signatures that I purchased approx. 10 years previously. And the R3 Arretés did not disappoint. Soundstage was wider, coherence was better and overall sound from deep, well controlled, bass, to floating high frequencies was significantly improved. I really like them!
Whilst I was interested in the concept of the Sarum T speaker links, therefore, given I really liked the sound I have, I was sceptical that changing the links could improve the sound. I was to be proved wrong! Replacing the standard links led to an immediate and noticeable improvement of coherence across the different drive units with significantly more detail in the treble with less "noise" in the background. A much more natural and revealing listening experience has been delivered. These are certainly now on my shopping list!
Here are some images of the speaker connections, before and after.