15 Jul

GroundARAY Demonstration – It really works!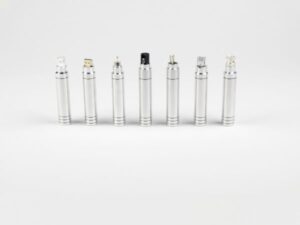 On 5th May we were privileged to have a demonstration of the new Chord GroundARAY that is announced this week. This was part of a wider demonstration of Speaker Cables and Interconnects. See demonstration details here. We have not been able to share our experiences with the GroundARAY until now!
For the GroundARAY demonstration we used the following system elements, complemented by Chord Sarum Interconnects and Speaker cables:
Naim NDX2 with Chord Bridge fitted and connected through English Electric 8Switch
Naim NAC 282 preamp with HiCap DR Power Supply
Naim NAP 250 DR Power Amplifier
Focal Sopra No2 Speakers
Music Works Power Block with Chord Shawline Mains Leads
Our first listening was with the GroundARAY connected to one of the inputs on the NDX2. Immediately we noticed a wider dynamic range, more detail in lower frequency vocals and a significantly quieter background. These devices really do work!
Moving forward we added a second GroundARAY to the NAC 282 and this added even more benefits to those already experienced with the GroundARAY used on only the NDX2.
We tried positioning the GroundARAY on a range of equipment and, by and large, the more GroundARAYs the greater the improvement, so we can certainly support Chord's recommendation of starting with the source and adding more when you want to.
For more information and/or to arrange a demo please Contact us.