13 Jan

Demonstration of SME Synergy Turntable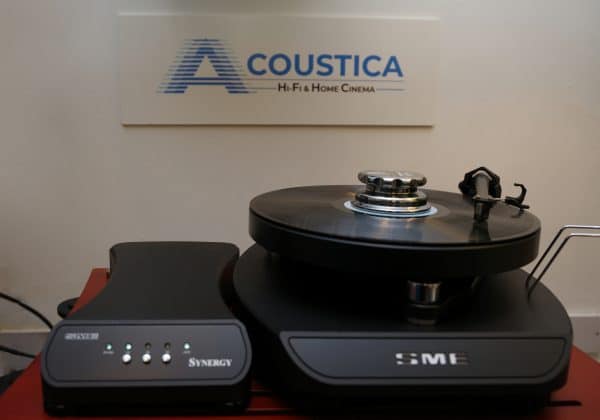 Acoustica are pleased to announce they now have an SME Synergy Turntable available for demonstration.
Synergy is a unique, precision-engineered integrated turntable featuring magnesium tonearm, moving coil cartridge and built-in phono stage. Comprising of a completely new turntable design combined with the highly acclaimed SME Series IV tonearm, Ortofon's 'exclusive series' MC Windfeld Ti cartridge and a specially designed phono stage by NAGRA, all coupled with mono crystal silver wire by Crystal Cable, Synergy is a fully integrated turntable unit that is factory configured requiring minimal user set-up. Synergy's design is compact, sleek, modern and instantly recognisable as SME. Incorporating precision engineered components, high attention to detail and the craftsmanship that SME is globally renowned for, above all Synergy delivers an extraordinary vinyl listening musical experience.
Please contact us to book your session.